At PLC Recovery we take commercial property impound services very seriously.  Br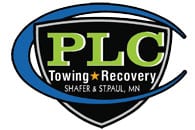 oken down vehicles, junk cars, and abandoned vehicles can be a major liability to commercial property managers.  Every day that a vehicle sits on a commercial property and is not towed you run the risk of injury if the vehicle owner decides to try and fix the problem where it sits.  In addition there are red zones and handicapped spaces that must be monitored to avoid fines, or even worse interfering with emergency services if the situation presents itself.
Also there are many reasons that a vehicle or junk car might be left on your property.  Maybe it was left from a previous relationship and your not so significant other decided to use your property as a storage facility.  Maybe the vehicle was left on your property when you purchased your home, or lot.  Regardless of how that vehicle ended up on your property, it is your right to have it removed.
PLC Recovery provides towing and impound services to all properties within our coverage area.   Rest assured there is NO CHARGE to retain our towing and impound services for the management company so the choice is easy.  Upon retaining our towing services we will provide all of the necessary signage to display on your property.  
Property Parking lot Management
PLC Recovery has provided reliable parking enforcement services for businesses, property management companies, colleges, and universities for over 20 years. We offer an effective enforcement solution that includes, but is not limited to, on-site signage, parking stickers, towing authorization documentation and illegally parked vehicle removal, in accordance with the Minnesota State laws. Providing and maintaining adequate parking to residents, visitors, and patrons can be challenging in metro areas. Disregard of parking regulations can create parking issues and complaints within a property. Illegally parked and/or abandoned vehicles can lead to congested and unsafe parking areas, causing an inconvenience to residents, tenants, and property managers.
Signage

PLC Recovery can provide the required signage in accordance with the Minnesota State Laws to post on the property. Please inquire for further details.
HOA

When it comes to HOA (Home Owners Association) impound services we are specialists.  We understand how important it is for management companies to fulfill their obligations to their HOA clients.  We also understand that each home owners association has it's own specific community by laws that must be followed to a T.  Rest assured that PLC Recovery is the company that will make perfection a reality.  We plan for each walk and tag trip that we make to an HOA, and review all by laws in advance to prevent making any mistakes.  Our complimentary walk and tag service will prevent any unregistered, or abandoned vehicles from being left on your property.  In addition to our impound towing services, we provide affordable point to point towing services to all residents in your community.  We are fully capable of handling any light duty, medium duty or heavy duty towing needs.